Mike Irwin Inducted into the Canadian Rockies Ski Racing Hall of Fame
Congratulations to Mike Irwin of the Raymond James Calgary branch for his induction into the Canadian Rockies Ski Racing Hall of Fame as an Honoured Athlete Alumnus of the Canadian and Alberta Ski Teams!
Mike was inducted at the 47th Return of the Champions, an Alberta Alpine event held at the Calgary Petroleum Club on Tuesday, November 10th. The event raised funds to support athlete development and Alberta Alpine programs. There was much reminiscing and tall tales as the ski racing family gathered for the annual Induction Ceremonies into the Canadian Rockies Ski Racing Hall of Fame.
The four honoured members of the Class of 2015 included:
Lifetime Builder: Mike Wiegele
Lifetime Volunteer: Phyllis Kennedy
Lifetime Official: Jack Sandercock
Honoured Athlete Alumnus: Mike Irwin
With the support of his parents, Jeannie and Joe, Mike spent many of his early days on snow at Paskapoo and Happy Valley under the direction of Mike and Norbert Wiegele in the Lake Louise Ski Club.
In five seasons of World Cup and Europa Cup, Mike's highlights included a bronze in a Europa Cup and two top-15 results in World Cup downhills. A trip down the Streif at Kitzbuhel was another memorable moment. "Nothing was better than my three years of racing the Hahnenkamm in Kitzbuhel" says Mike. "It was incredible. Canadians dominated the event and all of us always skied a little better in that week every year. I never fell either. My Mom and Dad came and watched and it was a thrill every time."
After retiring from the Canadian team, Irwin raced on the Ontario University circuit.
Mike was a multiple World Champion and leader of the Alberta Stock Exchange Team to Interbourse. He also served as a Board Member and Chair of Alberta Alpine and Director of Alpine Canada. He has been the long-time Race Chair for the Panorama Nor-Am events. In 2005 Raymond James became the lead sponsor of the Alberta Ski Team, a sponsorship that lasted a decade. Under Mike's guidance, the firm supported almost every fundraising and promotional activity of Alberta Alpine including the Quest for Gold golf, Return of the Champions and Alberta Ski Team ski days.
Mike's father, Joe, is one of the founding patrons of the Petroleum Club fundraising event for the Canadian Ski Team, established in 1968. Forty-seven years later, Mike continues the tradition.
"We have been so fortunate to have a leader like Mike," said Alberta Alpine President, Nigel Loring. "Like so many of our athlete alumnus, he gives back, so younger athletes can share the same experiences in ski racing that shaped his successful career. We simply cannot thank Mike and his peers enough for their enormous contribution to our teams, to our events and to the pursuit of excellence."
Alberta Alpine and the Friends of Alberta Ski Team, along with Raymond James, congratulate Mike Irwin for his induction into the Canadian Rockies Ski Racing Hall of Fame.
Mike Irwin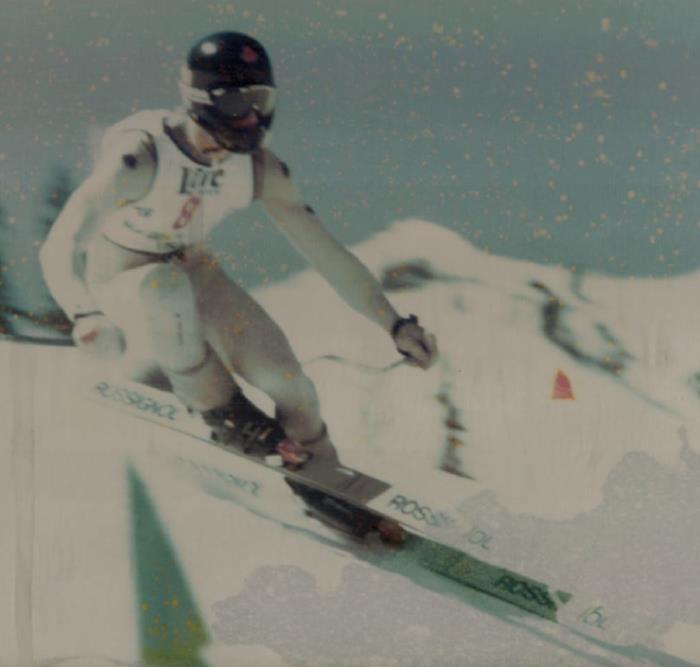 Mike Irwin - US Nationals 1980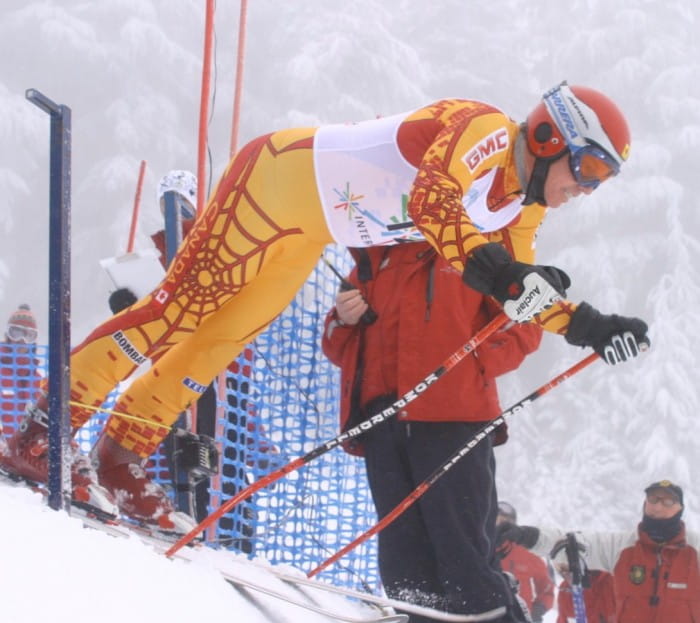 Mike Irwin on course to win the Interbourse World Champs in Zermatt, Switzerland.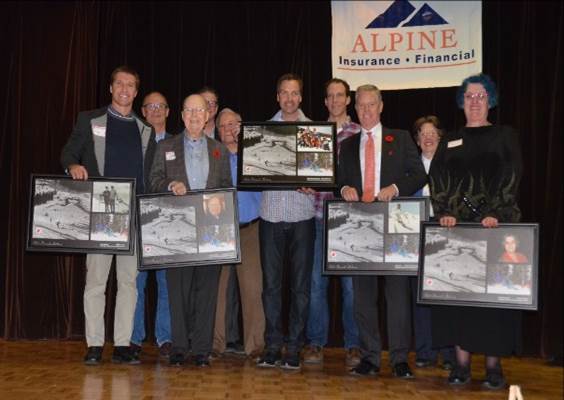 Class of 2015 Inductees Celebrated in 47th Return of the Champions
L-R: Cary Mullen, accepting on behalf of Miek Wiegele; Darrell MacLachlan; Jack Sandercock; David Kent; Ken Merchand; Andre Quenneville; Jeff Durand; Mike Irwin; Patty Schwartz; Phyllis Kennedy.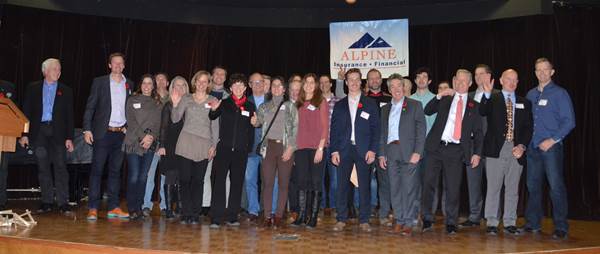 Alumni of Alberta Ski Team and CAST who attended.